Hurricane Shutters Marco Island
Stay Safe During the Next Storm on Marco Island with Hurricane Shutters from Storm Guard Solutions 
If you own property on Marco Island and do not have hurricane shutters, contact Storm Guard Solutions. Established in 2004, we have installed thousands of shutter systems in our area. At Storm Guard Solutions, our goal is to help you find the right hurricane shutter system to protect your property. At the same time, we offer you the most competitive prices. From roll down to accordion shutters, we have options that will suit the needs of homeowners and businesses. If you are looking for hurricane shutters on Marco Island, contact us today. Not only are our shutters of the highest quality, but they are also custom-built for your home or business. Contact us today for a FREE estimate.
Do you Need Hurricane Shutters for your Lanai in Marco Island?
If you are looking to protect your lanai from hurricanes in Marco Island, our lanai hurricane shutters are perfect for you. As a matter of fact, our shutters will protect your lanai from harsh winds, pounding rain, and flying debris. They take only minutes to deploy and, when not in use, compact easily. If you are looking for the best value on lanai hurricane shutters, give us a call.
Benefits of Hurricane Shutters
Safety During a Storm
Hurricane shutters will protect your home or business during a storm. Not only will shutters prevent glass from breaking, but they will also prevent objects from coming into your property. At Storm Guard Solutions, all of our shutters meet all the standards of ASTM E 1866, E 1996, International Residential Code as well as State building codes. Our shutters are tested to withstand a Category 5 hurricane.
Provides an Extra Layer of Security
In addition to providing safety, hurricane shutters will also help protect your property from intruders. Whether you are a part-time resident, or you are evacuating during a storm, shutters will help protect your home when you are gone. By and large, our shutters offer security protection. Most shutters have locking capability that will keep them in the closed position.
Increased Resale Values
You may want to sell your home, condo, or coach home at some point. Not only will hurricane shutters help keep you safe during a storm, but they will also increase the resale value of your property. As mentioned earlier, hurricanes and tropical storms are a real threat. As such, prospective buyers pay attention to the quality and style of hurricane protection when looking at property. While hurricane shutters may not have a massive impact of the selling price of your home, they will make it more attractive to buyers.
Quick Deployment
Many of our hurricane shutter systems are quick and easy to deploy. For example, motorized roll down shutters are easy and it only take minutes to close and open them. The same can be said about accordion shutters.
Types of Hurricane Shutters
What is the Safest Thing for You to Do During a Hurricane If You Stay Home?
The greatest threat to personal safety during a hurricane exists during the storm and right after the storm. This includes hazards such as flying debris, storm surge, flooding rain, destructive winds, tornadoes, flash floods and more. If you have not been asked to evacuate your property and are sheltering in place, following some simple guidelines will help keep you, your family, and your pets safe. Some of the actions to take include:
Ensure your home meets building codes to withstand hurricanes
Deploy your hurricane shutters
Do not stay after you have been told to evacuate. 
Stock bottled water, non-perishable food supplies, & dog food
Have a first aid kit, a battery powered radio, batteries & flashlights
Turn your refrigerator to the coolest setting and keep the doors closed 
Stay away from windows, doors, and skylights.
Make sure your phone is fully charged and that you can charge it in your vehicle.
Fill your vehicles with gas
Fill the bathtub, sinks and other containers with water 
Find a safe area in your home (interior room) Do not shelter near an exterior wall
Do not open windows or doors
If flooding occurs, turn off the electricity at the main breaker
Do not go outside, drive around, or use generators indoors
Monitor the radio or television for updates and weather conditions
If you lose power, turn off appliances (water heater, air conditioner etc.)
Beware of lightening. Do not use a phone or take a shower during a storm.
Stay away from electrical equipment during the storm.
Avoid the use of candles as they can start a fire
Secure outside objects and remove debris
Avoid using the phone unless you have a serious emergency
Turn off propane tanks
Living in Southwest Florida it's not a Question of IF we will be Subjected to Intense Storms or Hurricanes. In Fact, It's a Question of WHEN.
Get in Touch for Hurricane Shutters in Marco Island
If you are looking for affordable, high quality hurricane shutters in Marco Island, contact Storm Guard Solutions. We have provided hurricane protection in Collier and Lee Counties for over 2 generations. As a result, we have installed thousands of shutter systems. We know how to properly enclose any home or business of any size. So, call us today for a free estimate. Otherwise, you can contact us online at the top of the page.
Storm Guard Solutions installed our hurricane shutters. They are an honest, reliable and trustworthy company. The owner will make sure the job is done right!! We would definitely recommended them to anyone who plans on installing shutters.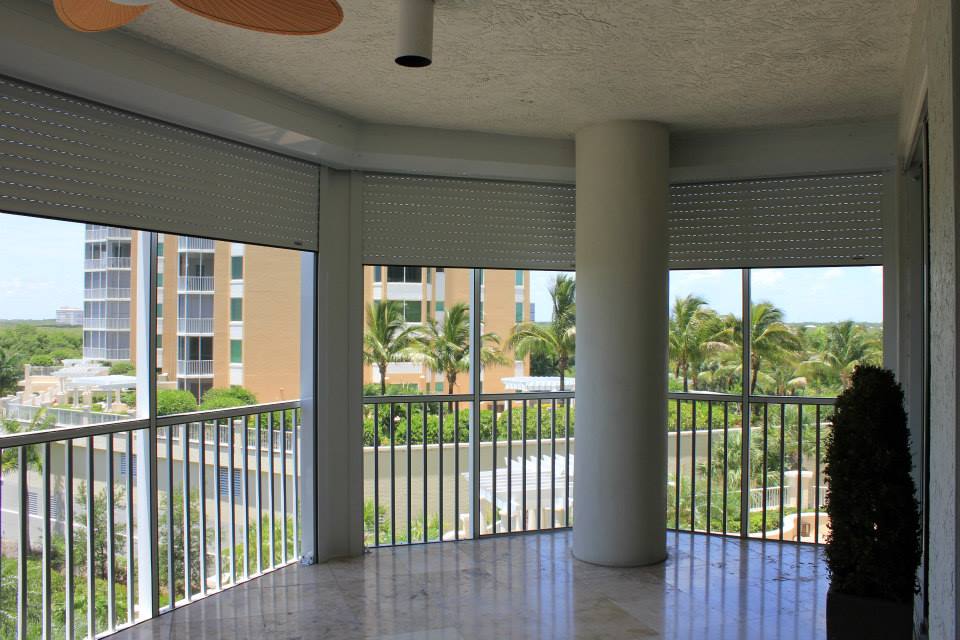 Storm Guard Solutions Proudly Services
Naples, North Naples, Marco Island, Bonita Springs, Golden Gate, Immokalee, Ave Maria, Estero, Corkscrew Shores,