Hurricane Shutter Repair Naples
Stay Safe with Hurricane Shutter Service and Repair
Storm Guard Solutions is proud to provide hurricane shutter service and repair in Naples and surrounding areas.  As a locally owned and operated hurricane shutter company, we know the importance of having reliable protection during the event of a hurricane or tropical storm.  If your shutters are broken or malfunctioning, it can put your home or business at risk.  Having a secure shutter system in place will protect you from the strong winds, heavy rain and flying debris associated with hurricane weather.  Let our team help you ensure your shutters are in tip-top shape!  We can repair any make or model of hurricane shutter system. In fact, we have the parts and an experienced team to complete your repair quickly and affordably.  Contact us today to schedule your appointment.
Signs Your Hurricane Shutters Need Repair
While hurricane shutters are built to last, at some point, they may need repair services. With this in mind, identifying potential issues early is important. This is due to the fact that damaged shutters won't carry out their function of protecting you during a storm. And, when you need to close your shutters, the last thing you want is a problem. We recommend keeping an eye out for the following:
They won't Open/Close or are getting Stuck
Your Shutter is Dropping from the Protective Casing
Humming, Grinding, or Buzzing Noises
Switches Not Working
Broken Motors or Cranks
Cracked, Broken or Dented Shutters
When Hurricanes Hit Southwest Florida, they Can Hit Hard!
Make sure Your Shutters are Prepared for the Next Storm
with Storm Guard Solutions!
Hurricane Shutter Maintenance
It is important to have your shutters checked annually to make sure they are in working order, even if they did not get used. Additionally, for roll down and accordion shutters, you need to operate them at routine intervals. Not only will this keep tracks free from debris, but it will also make sure that moveable parts are working. To properly maintain your shutters, you should make sure you always:
Professional Inspections
Hiring a professional to inspect your shutters annually can help to ensure they are working properly and ready for when you need them.
Clean the Tracks
In other words, remove dirt, salt and leaves that have accumulated in the tracks.
Clean the Shutters
Occasionally clean the shutters with soap and water.
Open and Close Your Shutters
About every 6 months, open and close your shutters.
Lubricate the Tracks and Thumbscrews
Use a silicone spray or shutter wax to lubricate the tracks.
If you do not maintain your shutters, they may not work when you need them too. Keep in mind that cleaning, inspecting, and having repairs made is critical. In other words, don't make the mistake of forgetting about them until we have another storm headed our way.
Have the Best Hurricane Shutter Repair Company on Your Side in Naples!
When you need hurricane shutter repair and maintenance services in Naples, Storm Guard Solutions is the company to call. We have provided leading edge hurricane protection in Collier and Lee counties for over two generations. Having been in business since 2004, there isn't a problem we can't solve and fix. Moreover, we take pride in offering affordable, quality services to our customers in Southwest Florida.  Contact us today for a free estimate.
If you are looking for a reliable, honest, and experienced company to protect your home from dangerous storms this hurricane season, contact Tony at Storm Guard Solutions LLC- 571-3120. 
When you choose Storm Guard Solutions for hurricane shutter repair services in Naples, you can rest know that you are receiving the best service for your investment. At the same time, you are receiving the highest quality products.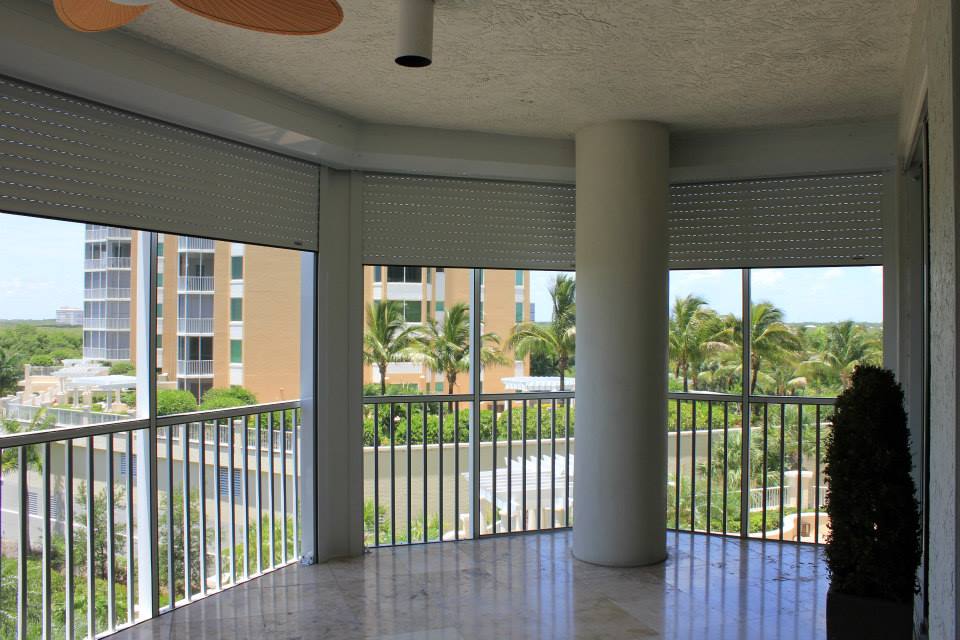 Storm Guard Solutions Proudly Services
Naples, North Naples, Marco Island, Bonita Springs, Golden Gate, Immokalee, Ave Maria, Estero, Corkscrew Shores